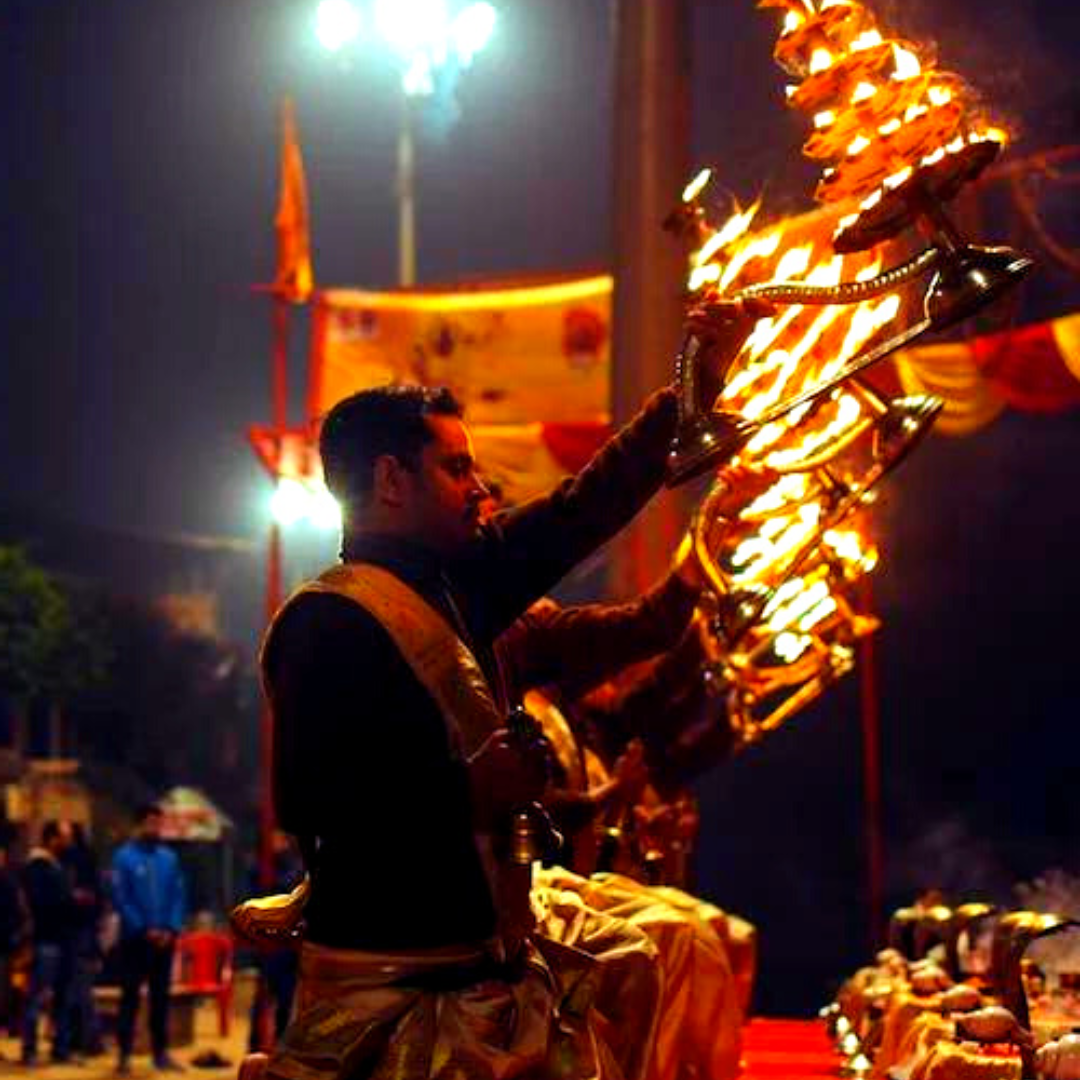 Varanasi Gange aarti is a wonderful event during the evening that you don't miss seeing. It built us to feel the great experience while Gange aarti came in the process. This attractive ritual makes each moment of the evening extraordinary and fills with religious thoughts. It is performed by the brass lamps which attend with the mantra chant in the presence of the huge crowd.
Ritual of the Varanasi Gange aarti is performed by the college students of the Upanishads and Vedas which is led by the head priest of the Gangotri Seva Samiti. The Ganga Aarti happens each evening (rain, hail, or shine!) on the banks of the Ganges River in Varanasi.
The Ganga aarti in Varanasi starts at 6:30 PM post sundown in summer and 7:00 PM in winters for about 45 minutes.
The cultural and religious spirit of India can be found in Varanasi, the most holy city for Hindus, and the oldest living city in the world. No fee for watching the Varanasi ganga aarti. People are welcome to offer any donation if wanted. If you are planning to watch the Varanasi ganga aarti from the river, you need to hire a boat. Boat rides will be costly during this ceremony.