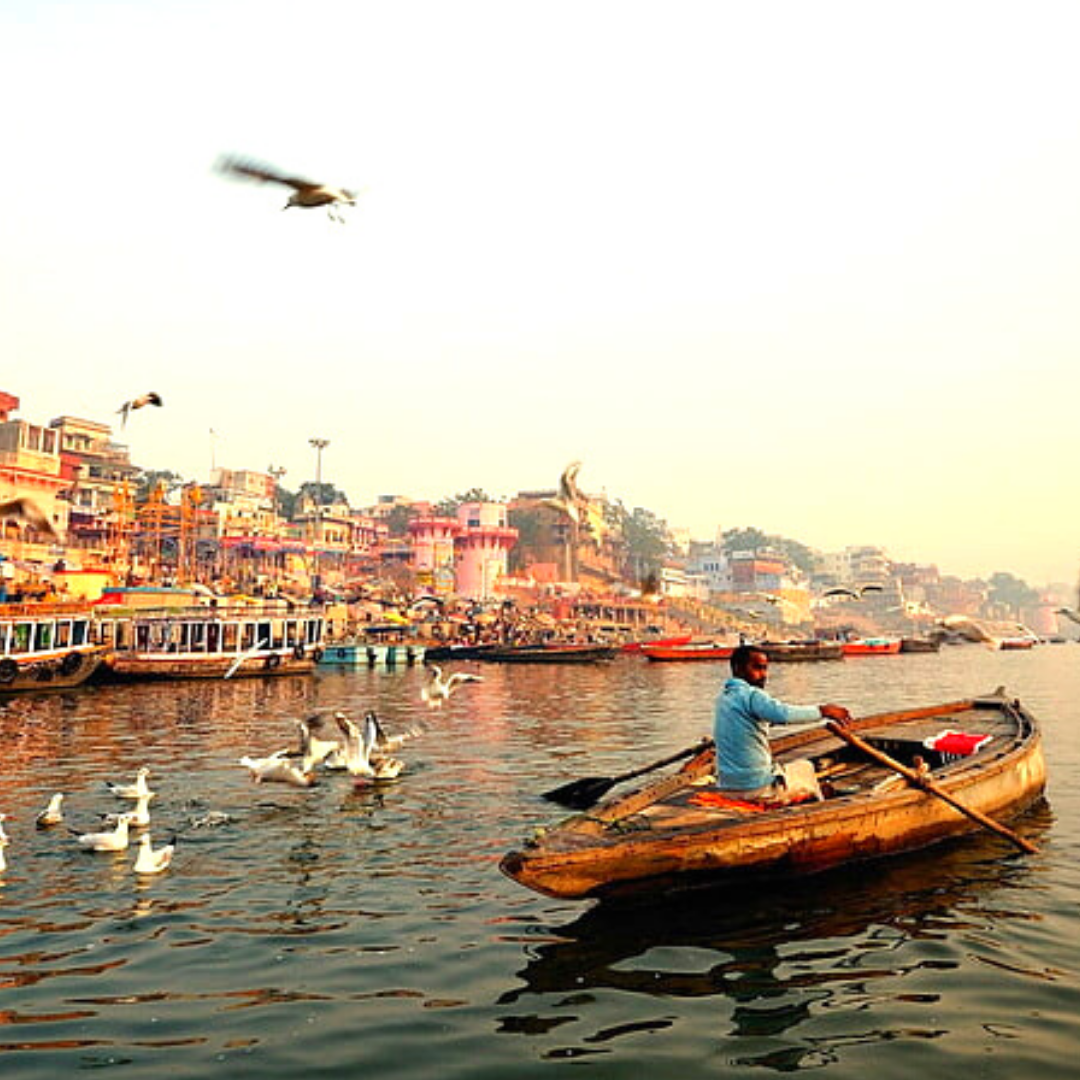 You cannot totally experience Varanasi without a boat riding through the Ganga River. Several people say the majesty of the Ganga is best when the sun is rising or sunset.
You can start your Boat Ride from Dashashwamedh Ghat, Rajendra Prasad Ghat and Assi Ghat Visit Rana Mahal Ghat, Narad Ghat, Kedar Ghat Harishchandra Ghat, Tulsi Ghat to Assi Ghat and Return to Manikarnika Ghat and end at Rajendra Prasad Ghat or Dashaswemedh Ghat.
You can rent a traditional rowing boat, which is controlled by a boatman. Up to 6 people can take a trip in one row boat. The Luxury Alaknanda cruise will start from Sant Ravidas Ghat behind Ravidas Park, Nagwa (near to Assi Ghat) Varanasi. You would also get to the boat at a few places and visit some temples, mosques and palaces depending on your interest.
Various Type of Boats Rides
Most Famous Boat Riding During Ganga Aarti at Dasaswamedh Ghat

Boat Riding from Adi Keshav Ghat, It Takes Four Hours to Complete One Ride

The Luxury Alaknanda Cruise Will Start from Sant Ravidas Ghat
Well-known Ghats in Varanasi are an abode to free your soul. The city has numerous Ghats. Most of them are used for bathing and doing various holy rituals. Few are used totally as pyre cremation sites.
Here's a list of all the some Ghats to visit in Varanasi that you can explore:
Here's a list of all the some Ghats to visit in Varanasi that you can explore:
Assi Ghat – For Those Seeking Spirituality

Dashashwamedh Ghat – The Most Vibrant Ghat in Town

Manikarnika Ghat – The Prime Cremation Ghat in Varanasi

Causatthi Ghat – The Shelter of the Famous Sanskrit Scholar

Kedar Ghat – Sacred Bathing Place

Manmandir Ghat – Marvel at Views of River Ganga

Shivala Ghat – The Reflection of the Past

Ahilyabai Ghat – Famed for Its Name

Rana Mahal Ghat – For the True Explorers

Panchganga Ghat – Where the Five Rivers Met